Driving Lesson Gift Vouchers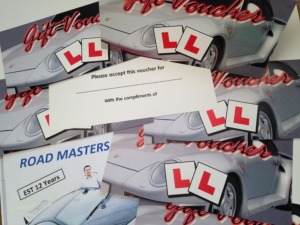 The ideal gift for any 16 or 17 year old wanting to learn to drive.  We provide driving lesson gift vouchers at our normal driving lesson prices and at no extra cost! You can also still get your block booking discount if you select a block of driving lessons of 10 hours or more (see driving lesson prices).
Why not give them the gift of driving?
Do you have a friend who needs a little encouragement with their driving or an excited teenager who can't wait to get behind the wheel?
Arrange special driving lesson gift vouchers with us
Simply call us on 01626 212863 to arrange for us to post these to you so that you have something very special and practical to give as a gift!! Pick any gift amount that you wish or buy a block of lessons.  We will provide you with all the information for your gift voucher so that the recipient can call us and book their first lesson straight away!
See our prices for driving lessons.