The Costs Of Learning To Drive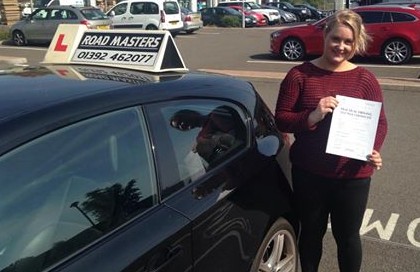 Young people have traditionally been enthusiastic about the prospect of learning to drive. The successful completion of the driving test has been seen as a way of gaining increased freedom and independence. However, recent media reports have revealed that young people are perturbed by the costs of driving lessons and vehicle ownership. Thankfully the Road Masters team have come up with the following budget friendly tips.
Register For Discounted Lessons
Young drivers are typically expected to require 47 hours of professional tuition before they are ready to sign up for the practical test. At a cost of £25 per lesson they can anticipate a combined cost of £1,081. It's also worth accounting for the cost of private lessons with friends and family members. However, budget conscious youngsters can keep the expense to a minimum by booking lessons in blocks. Road Masters are offering blocks of 20 hours for the special price of £460 at present. There's also the option of signing up for intensive lessons.
Prepare For The Driving Tests
Those young drivers who are nearing the end of the learning process may be interested to hear that the driving theory test currently costs £25. However, it is possible to minimise the expense by choosing a test centre close to home. The chances of passing first time will be greater if time is spent reading the highway code and practising the different types of test questions. Drivers can expect to pay upwards of £60 for the practical test. However, the cheapest test slots are available during the working week.
Make Sensible Buying Decisions
Some novice drivers will dream of cruising the open roads in souped-up sports cars. However, it is financially prudent to select small vehicles in the lowest insurance bands. Drivers who are particularly perturbed by the extreme costs may consider the option of telematics insurance. It is also sensible to take account of the reliability and fuel economy of different models. The pass plus course is a great option for drivers who are keen to avoid potentially serious crashes and car insurance claims.
Ask The Experts
Drivers who adopt the different financial tips outlined in this informative blog will undoubtedly save significant amounts of money. However, it would be worth asking the Road Masters instructors for additional advice during driving lessons in Exeter and Exmouth.