The UK Theory Test… Made Easy
Your quick easy guide to everything you need to know to pass.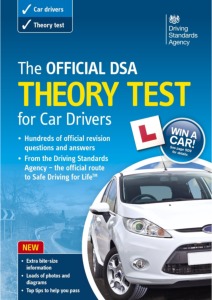 Getting ready to take your UK Theory Test can often seem overwhelming, just like any exam. It is however really quite simple and nothing to worry about when you break it down. So here are some useful things broken down for you…
Background of the UK Theory Test
The UK Theory Test was first introduced in 1996 to improve a new driver's understanding of the skills and responsibilities associated with driving. The UK Theory Test includes:
Driver Attitude
Traffic Signs & Regulations
Effects of Alcohol, Drugs and Fatigue on Driver Behaviour
Safety and Environmental Aspects of Vehicles
Hazard Awareness
What to expect
The first part of the Theory Test consists of 45 multiple choice questions and 5 multiple choice questions that relate to a case study. To be successful you will need to correctly answer 43 out of 50. The second element of the test is the hazard perception module. You must be successful in both the Theory Test and the Hazard Perception elements to gain an overall pass.
Hazard perception
In November 2002 the hazard perception element was introduced to the Theory Test. It follows the theory test questions and consists of fourteen one-minute video clips of every day road scenes, filmed from the perspective of a car driver.
The candidate acknowledges, by clicking the mouse button, when they observe a developing hazard. They will be marked according to how quickly they respond to the developing hazards.
The pass mark for the hazard perception part of the theory test is 44 out of 75.
Candidates must be successful in the theory and the hazard perception elements to gain an overall pass.
What does it cost and how long is it valid for?
Your certificate will be valid for 2 years, in which, a driver should aim to pass their driving test.
The fee for the theory/hazard perception test is currently £31.00
Prepare effectively and you will succeed.
Although your Theory Test will seem scary, it really is nothing to be nervous about. As long as you put in the right amount of time studying the Highway Code and you practice hazard perception then you have nothing at all to worry about.
Road Masters Driving School offers support in preparation for driving theory tests. Why not contact us for a free, no obligation consultation. You can also practice hazard perception and all the things mentioned with Driving Test Success on your home PC.
Good luck!