5 Reasons For Failing The Driving Test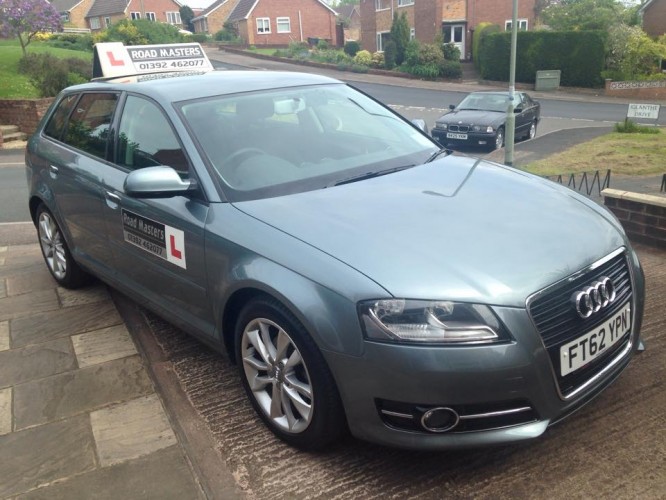 Those of you who've been taking Road Masters driving lessons in Exeter will undoubtedly be keen to pass the practical and theory tests first time around. However, the Department For Transport have revealed that a mere 47.1% of learner drivers successfully complete these challenging examinations. Some people fail because of extreme nervousness on the big day. Others are unprepared for encountering major motoring hazards. We'll explain some common and obscure reasons for failure…
Junction Observations

The Road Masters instructors take time to highlight the importance of approaching junctions with caution and looking in both directions before turning in the road. However, a high proportion of learner drivers are deemed to have made the major error of inadequate observation. Many fail to identify significant hazards on the left side of the road.

Reversing Round Corners

Learner drivers are prone to worrying about the performance of maneuvers. Some become so anxious that they forget to carry out blind spot checks and maintain appropriately low speeds while reversing around corners. The driving examiners also keep a watchful eye for use of the side mirrors. However, young drivers can maximise the chances of success by remaining calm, acting with due caution and practicing the principle of thorough observation.

Unexpected Distractions

Complete concentration is essential for driving test success. However, there have been some instances of young drivers being marked down as a result of unexpected distractions. One young lady was unable to resist the temptation of veering towards a hunky motorcyclist. Cats, dogs and squirrels have also played a part in driving test failure.

Steering Errors

Extreme nervousness often results in over-steering during the driving test. There have even been instances of young drivers colliding with the kerb and moving dangerously towards oncoming traffic. Thankfully there are various ways of overcoming the stress. It might be worth trying some relaxation techniques and waiting until you have complete confidence behind the wheel before registering for the test.

Bumping into Pedestrians

The driving examiners are usually able to take control and avoid collisions with unsuspecting pedestrians during the driving test. However, there was one reported instance of a learner driver who crept forward and bumped into a seemingly carefree shopper at a zebra crossing. Apparently the pedestrian had been camouflaged as they were wearing striped clothing. However, the examiner wasn't entirely convinced!!
Don't fail your driving test – get your lessons with Road Masters! Contact us now!