Ideal Christmas Presents For Learner Drivers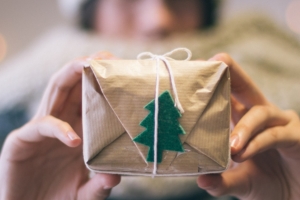 So it's that time of year again and you're seeking Christmas gift inspiration for a young friend or family member. You realise that gig tickets and stylish clothes are high on Christmas wish list. However, you're particularly eager to combine the festive fun with a sense of practicality. Thankfully the considerate Road Masters team have taken the time to come up with some perfect festive suggestions.
Customise their ride
We appreciate that the majority of young drivers are restricted to the purchase of cheap and trusty runarounds. However, there is the option of adding personalised numberplate, stylish graphics and toppers for the all important personal touch. You could fill the Christmas stocking with vehicle decorations in the shape of popular cartoon characters or pop stars as a special surprise for the novice driver.
Car Cleaning Kit
You may choose to drop a not-so-subtle hint and buy your young friend or family member a complete car cleaning kit this Christmas. They'll undoubtedly be surprised by the effect of a gentle sponge down and polish. You might even inspire a trend for routine cleaning and maintenance throughout the year.
Driving Shoes
It is well known that drivers who opt to wear high heels, sandals and other inappropriate forms of footwear face a far greater risk of crashes. However, some of the leading shoe wear manufacturers have produced practical shoes and boots for enhanced road safety. Why not buy a pair for your favourite learner driver this Christmas?
Sat Nav
The traditionally important skill of map reading has seemingly been forgotten by the community of learner drivers. However, there is the option of buying advanced satellite navigation systems to ensure that journeys are quick and hassle-free. You might like to splash out one of the latest models as an ultimately useful Christmas gift.
Driving Lessons
If you're keen for a friend or loved one to stand the best possible chance of passing their driving test first time then it would be worth booking driving lessons with Road Masters. You could arrange 10 hours of expert tuition for the special price of £240 this Christmas. Or perhaps you'd like to make a pass plus course booking for enhanced safety. Your generosity is sure to be appreciated in the months and years to come!