Comments Off on Learner drivers now allowed on the motorway!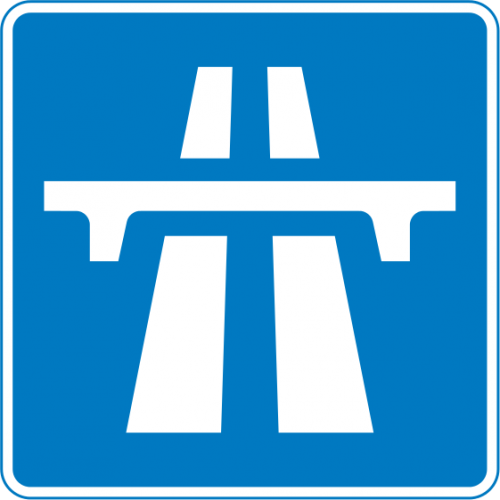 As of yesterday (4th June 2018) learner drivers of cars in England, Scotland and Wales can now drive on a motorway with an approved driving instructor!
Here at Road Masters we're based right next to the M5 so rest assured we'll be taking advantage of the new rules to make sure that all of our learner drivers know how to use motorways safely. All of our students will be given motorway driving lessons prior to their test, although motorway driving itself doesn't form part of the test.
This won't be tackled on lesson 1 though … it'll be up to our fully qualified driving instructors to decide when our learner drivers are competent enough to drive on the motorway. Safety is always our priority and all lessons will be in our dual control vehicles.
There are lots of different elements to driving on the motorway, learner drivers will now gain experience of:
joining and leaving the motorway
overtaking and using the lanes correctly
driving at higher speeds
motorway specific signs
During the motorway lessons they'll also be time to talk about the more practical parts of driving on a motorway, like what to do if you break down!
Ultimately these changes will prepare drivers for a lifetime of safe driving and give them a broader experience before taking their test. Driving on the motorway forms a large part of daily life for many drivers and it can be a daunting thing if you're inexperienced so these changes will help to improve confidence and understanding before drivers take their test.
Is there anything other road users can do to help?
If you see a learner driver on the motorway, as with any vehicle on the motorway, please keep a safe distance from them and increase the gap even further in wet, icy or foggy conditions.
Also, (this goes for all learner drivers on any roads) please be patient, we were all learner drivers once! While drivers are learning they may not be as skilful in anticipating and responding to different road events.
If you've already passed your driving test but don't feel confident driving on a motorway we can help! As well as taking advantage of these new rules for learner drivers we can offer motorway specific driving lessons for drivers who have already passed their test.
Please get in touch if you'd like to know more about our lessons and how we can get you motorway-ready!